RTD malaria



Interaction Designer
2 days sprint in May 2019
Ubicomp lab
Helping health provider in underserved areas to rapidly diagnose malaria
The
Ubiquitous Computing laboratory
at the University of Washington wanted to improve a malaria assessment mobile application, designed for image capture and interpretation of rapid diagnostic test results using machine learning techniques.
The current version of the application is being tested in the field in Mali. It was co-designed by the UbiComp lab,
Muso Health
, and
Medic Mobile
with financial support from the Bill and Melinda Gates Foundation. The entire project is open-source, and can be found on this
Github repository
. See an overview of the existing application below: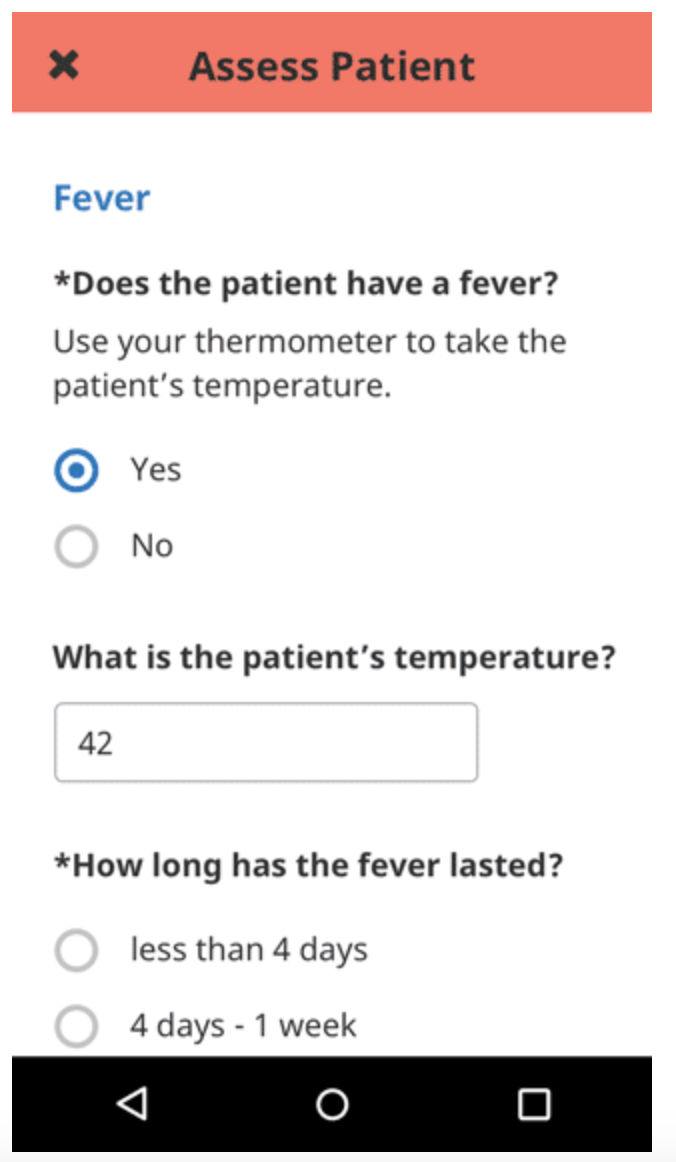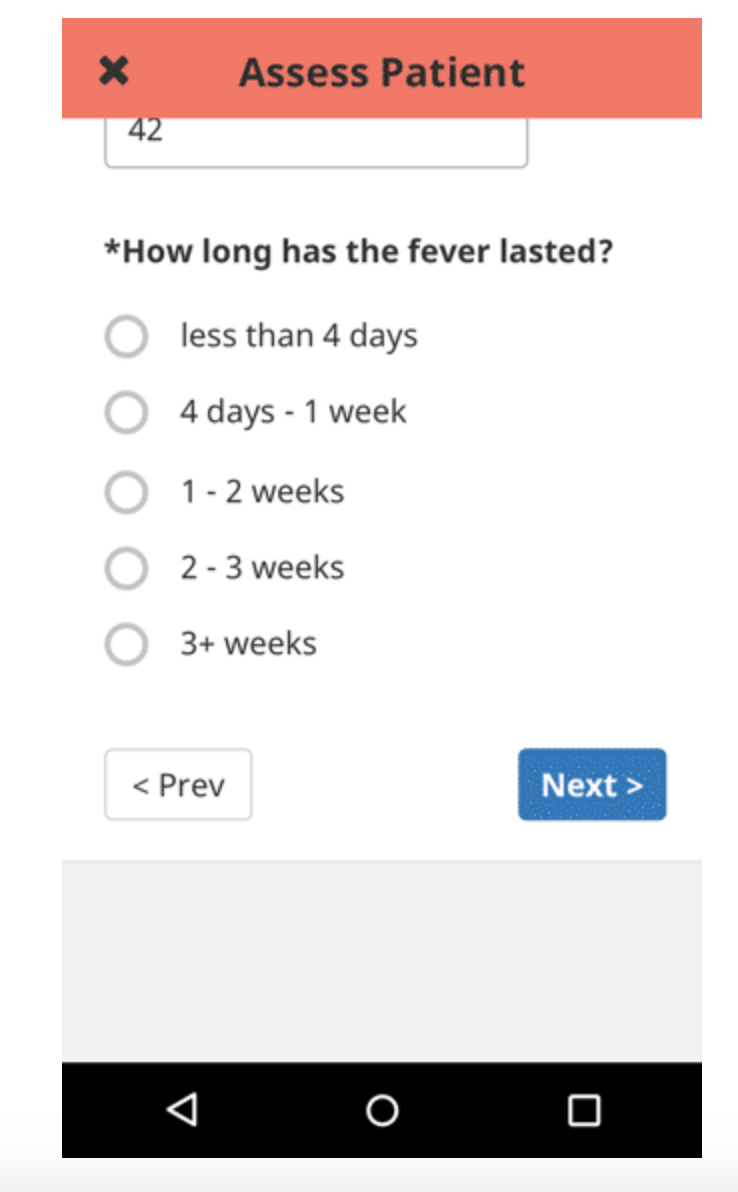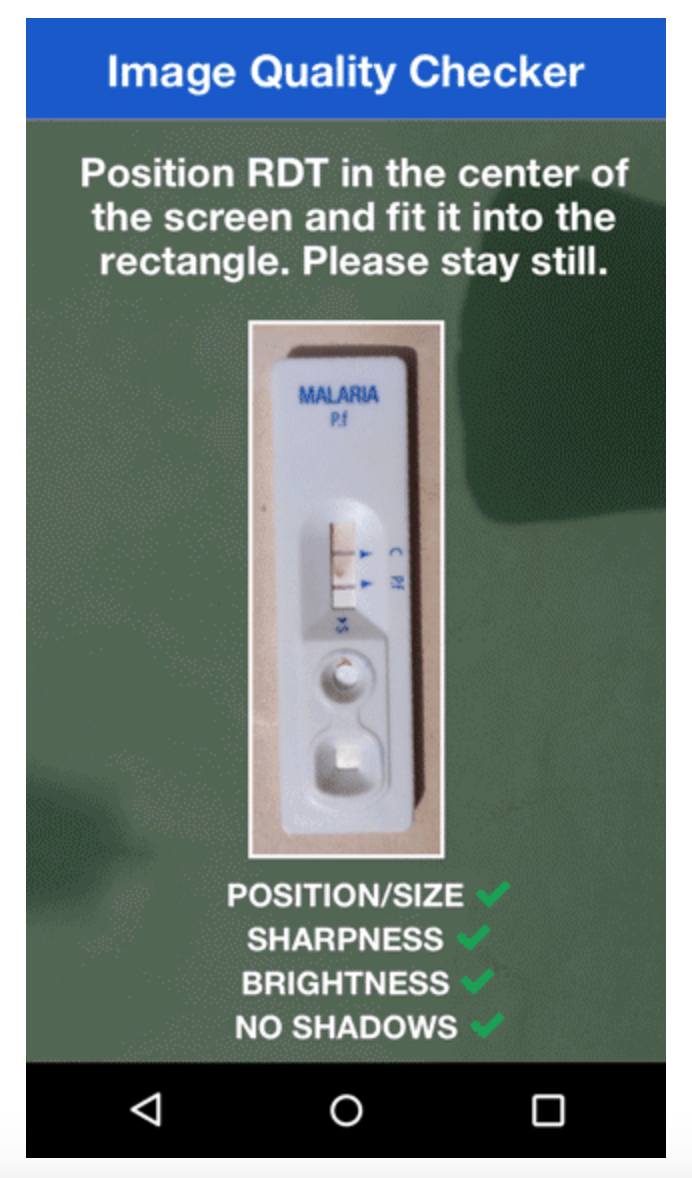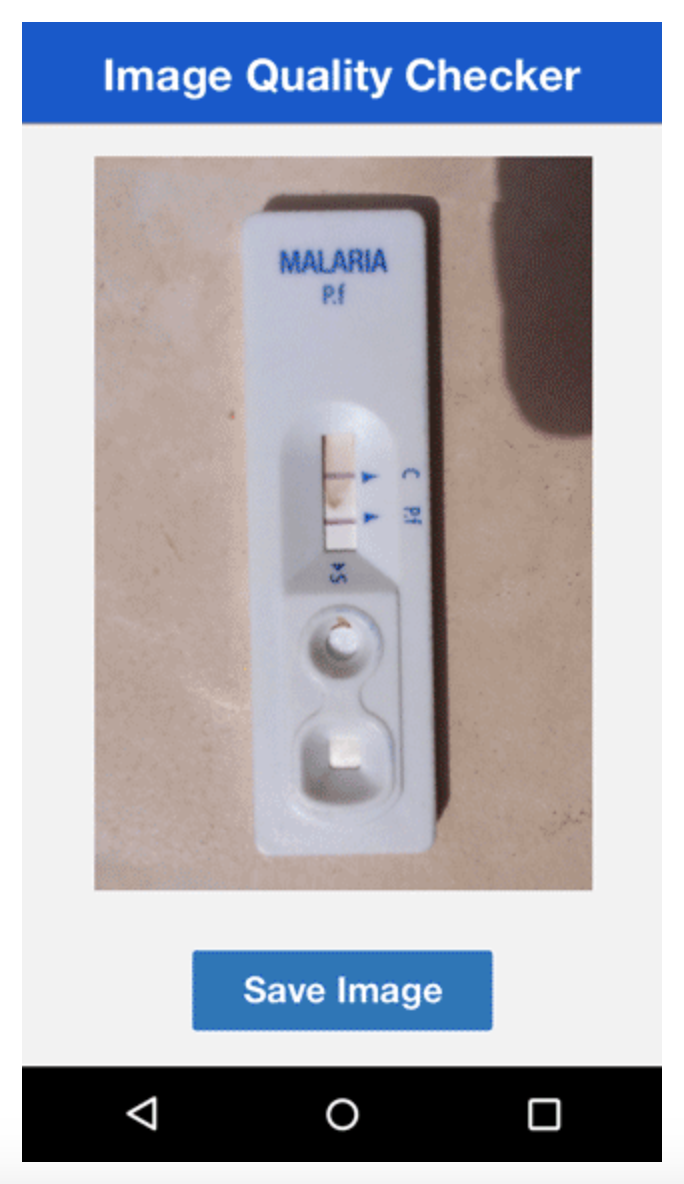 I was excited about participating in this project and asked to meet with the team. The morning before the meeting, I had some time available and mocked an application on Sketch and Principle to show some of my ideas for the app. See the first version of my design below.
The project team was excited with the prototype and my possible contributions to the project. However, we noticed some drawbacks that should be addressed:
Font sizes and certain design elements such as icons were too smallThere wasn't enough contrast in the color palette
Phone proportion and navigation patterns
The phones used by healthcare providers in
Africa are most often Android
Too many steps and options on each screen
I then surveyed a small group of clinicians and friends who design experiences in the healthcare industry. We agreed that the 3 issues listed above could be improved by:
Doing a competitive analysis to learn more about patterns in health apps' visual language
Exploring interaction patterns to make input easier and faster for healthcare providers
Based on expert feedback and a competitive analysis, I designed another prototype with larger fonts and buttons, and a mix of accent bright colors with whites and grays, which is a common combo in health applications.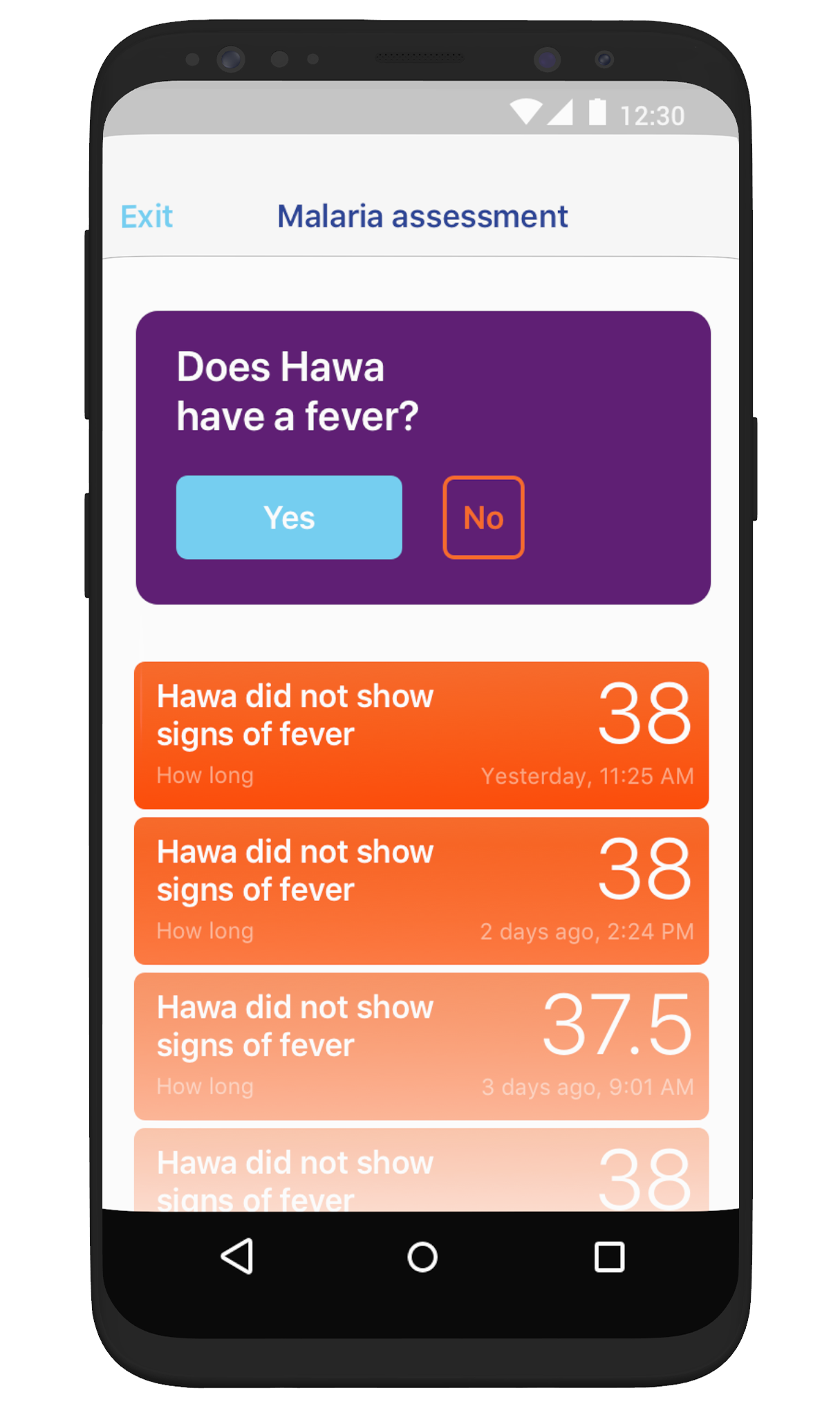 Parts of the interactive prototype that I made to showcase the app.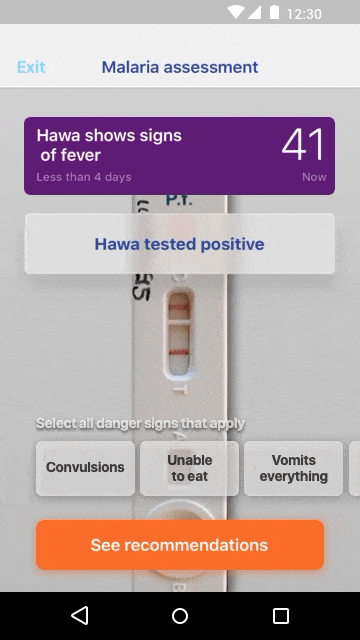 Conclusion
This was a quick and scrappy project! Although these iterations were finished in about 2 days, I followed a user-centric approach to the best of my ability. See the overall process below.
This project made me think more deeply about the decades-long discussion on if designers should learn how to code. I can code front-end, but haven't ventured into Machine Learning yet, which was necessary to implement the camera features on this application. How will Artificial Intelligence impact the work of interaction designers? I'm excited to find out!



---


"I just stumbled across your blog post about your design sprint for the Ubicomp lab--cool work! "

Isaac Holeman
Founder of Medic Mobile, an NGO making open source software for healthcare in hard-to-reach communities.